I'm spending some time this morning looking through Camilla Engman's
website
and
blog
. Her paintings embody beauty in an alternate universe filled with whimsy and dreams.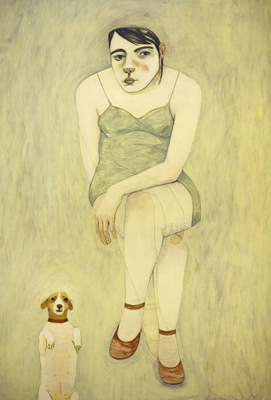 and who can resist her little friend
Morran
?
I'd love to do a customer spotlight every now and again on this space so if you own any Moira K. Lime originals and wouldn't mind sharing a photo and a bit about your lovely self, e-mail me at mklime@gmail.com. Thanks!
I'm headed off to Michigan for a mini vacation later today so my Swooning on Saturdays will have to be Swooning on Sundays. Check back then to see what's in store!
Have a great weekend!